TIME SLIP DR. JIN Ep 1 Preview
Jin-Hyuk (Song Seung-Heon) is a gifted doctor who was born in a family of doctors. Jin-Hyuk is also confident, knowing that he is the best neurosurgeon with ability to quickly analyse any situation and also having extremely steady hands
Legend
Song Seung Hun as Jin Hyuk: JH
Park Min Young as Yoo Mi Na / Hong Young Rae: MN/YR
Kim Jaejoong as Kim Kyung Tak: KT
Lee Bum Soo as Lee Ha Eung: HE
Lee So Yeon as Choon Hong: CH
Live Screenshots Recap TIME SLIP DR. JIN Ep1
Ep begins with voice of JH. In a forest, JH is lying down. Centipede crawling around (big one!). JH wakes up find himself in a forest. His neck is sore as he touches it. He takes out his galaxy phone with broken screen. The wallpaper is his photo with Mina. He reaches out to the solution glass bottle, wondering how he got here. He is quite calm, looks like he doesn't know he traveled back in time yet. He looks around with his doctor flashlight and fell down suddenly. He spotted some lights and saying excuse me but as he got near he saw people dressed in historical costume fighting. He wonders what's going on. The men's faces are covered. KT and his men arrived to stop. JH touches someone and realizes it's real blood and what he's seeing is real. The Joseon police cornered him. KT comes near on his horse.
KT asks who he is, pointing his gun at JH and asks again who he is. KT ordered to arrest JH. As one man is about to tie him up, JH points his flashlight at them and they're surprised. The horse got surprised by the light and makes KT falls down. JH runs away and is pursued by the police. He wonders who they are then jumps/falls off a cliff. The police overlooked him. He got his bag hooked to a rock and barely hanging on. Just as he's about to give in, HE appears and pulls him up. JH faints then flashback starts.
An unknown man with face covered in white bandage is taken to the hospital where JH works. He starts examining the Xray and start to operate on the person. They opens up the guy's skull and start drilling. Looks pretty bloody. He discovered the ulcer (or whatever it's called) and it's a shape of a fetus which shocks everyone. As JH is about to touch it he suddenly got a severe headache but is ok after a moment. He slowly takes out the fetus shaped ulcer. The operation ends successfully. JH takes the fetus shape and put it in a solution filled glass jar. He went to get some coffee and saw a kid sitting in wheelchair with bandage around his head. He starts talking to him but he just leaves without saying anything.
He got a call from MN. Looks like he misses out their promised date so she's pretty mad. He got changed and got into his car while talking to her but she hangs up on him. He takes out a ring box and chuckles. He came to their apartment (?). MN surprises him with a birthday cake and sings happy bday to him. He asks what are you doing. She said just blow the candle and he did. The room seems to be his apartment filled with their couple photos. He secretly hides the ring somewhere as she tiptoed behind him with the cake. He caught her doing so and starts running with her chasing him. Then she falls on top of him on the sofa. Their faces are close. He leans up toward her and says, Mina, you're heavy. She bangs her head to him. He sits up and she's still on top of him. She asks does it hurt and kisses him on his forehead. What a sexy couple! They kiss again but not on the lips, just a peck unfortunately. Then there's the scene of the fetus shape thing. MN is lying on the couch closing her eyes and JH talks to her. Then he picks her up princess style and says let's go to sleep~~~
Next morning at the hospital, MN talks to JH on the phone. She's in her white coat. MN is not at the hospital but somewhere else. The children came to her and surround her, there's also the elders. One man brings another who is injured to her. She checked his breathing, it's one of the kid's dad. The man got taken to the hospital. MN calls JH on the phone who's about to leave. The man seems to be in serious condition. JH checks him but shakes his head. MN pulls him away and asks what is he saying. She wants him to save the boy's dad and tries to persuade him. He said it's impossible. They argue. He looks at the boy and just leaves. MN stops him and they argue again. JH tries to reason with MN why the man cannot be saved but MN wants him to at least try. MN says, oppa you're really cold (?) or something along that line. JH is not shaken and MN starts tearing up. Another doctor came and said the man passed away it seems. JH is surprised and MN is speechless. He tries to hold her hand but she said let go. She leaves and he runs after her. He tries to make up with her but she shakes his hand off.
She gets on the car and leaves him standing looking after her car as she drives away. Suddenly a delivery man appears and she turns to avoid him but a big truck from no where appears and crashes her car. JH witnesses all this in shock. MN is being taken to the hospital covered in blood. JH is with her. She touches his hand, he holds her hand. He asks if she's hurt and assures her it will be ok. She whispers something: we…then loses consciousness. JH screams her name and then frantically cleans his hands to prepare the operation. In another room, the man who was saved by JH starts moving his finger but his face is still covered. JH is in the OP operating. JH suddenly got flashback of the fetus shape thing while operating and hears a voice that says go back. He starts getting a headache and drops a metal bowls. He asks who is it. Everyone asks if he's ok and he said he's fine so let's continue. The bandaged man goes to the equipment room and starts taking some surgical stuff.
JH heard the voice again and his head hurts. MN starts losing blood. JH said MN you can't and panics. The bandaged man goes to the office where JH put the fetus thing on the table. He picks it up. Looks like the OP is successful. MN is leaving the OP room and JH looks after her worried and looks lifeless. There are scratches on her face.
TIME SLIP DR. JIN (타임슬립 닥터진)
Title: Time Slip Dr. Jin (타임슬립 닥터진)
Romanization: Taimseullib Dagteojin
Genre: TBA
Episodes: TBA
Broadcast Network: MBC
Broadcast Period: 2012 May
Air Time: TBA
Director: TBA
Writer: Motoka Murakami (Manga)
MBC 2012 TIME SLIP DR. JIN SYNOPSIS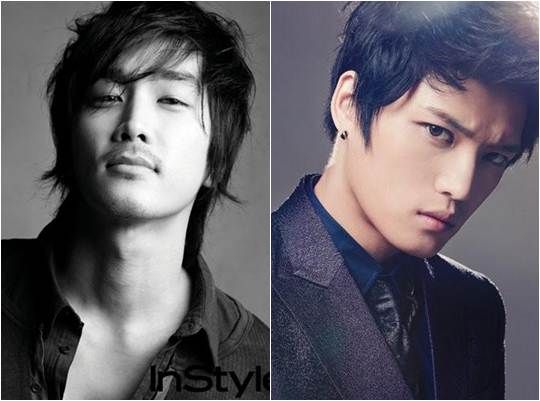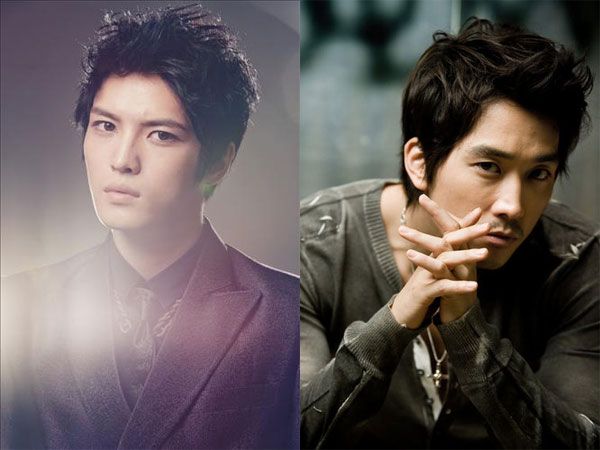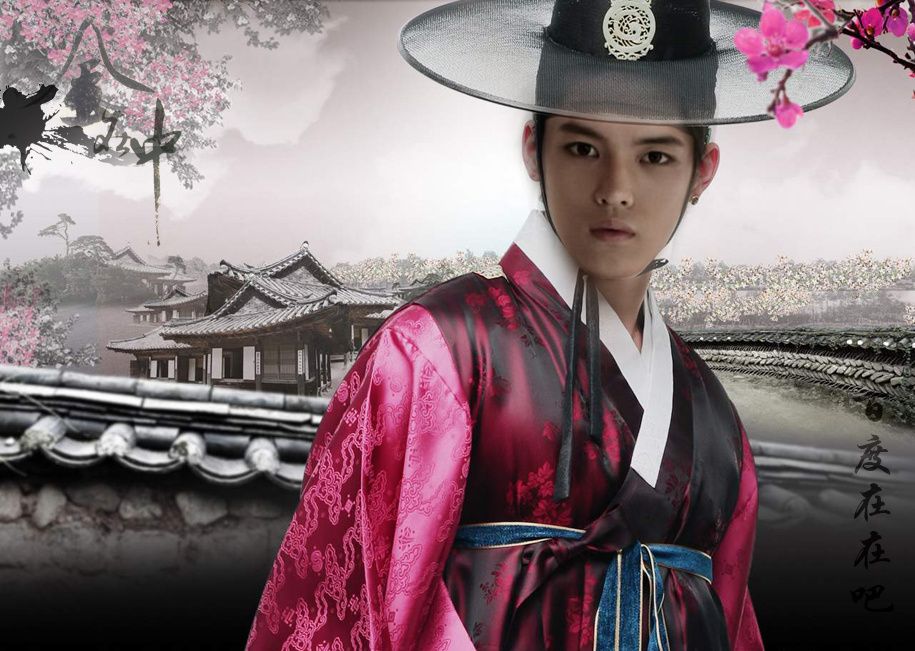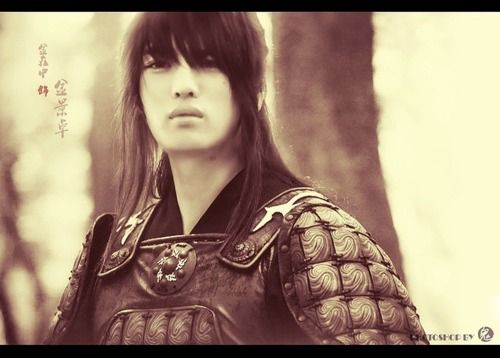 Jin-Hyuk (Song Seung-Heon) is a gifted doctor who was born in a family of doctors. Jin-Hyuk is also confident, knowing that he is the best neurosurgeon with ability to quickly analyse any situation and also having extremely steady hands. His success rate hovers at 100%. Because of this, Jin-Hyuk is unable to understand failures by others. Jin-Hyuk is hurt by a woman whom he loves.
One day, Jin-Hyuk travels back in time to the Joseon Dynasty period. Having traveled 150 years in time, Jin-Hyuk sees first hand how medical technology is in its infant stages. To save lives, Jin-Hyuk develops medical devices and medicine by himself. Jin-Hyuk starts to become a true doctor from this experience.
CAST
Song Seung Hun – Jin Hyuk
Kim Jaejoong – Kim Kyung Tak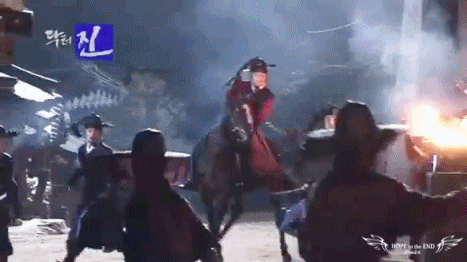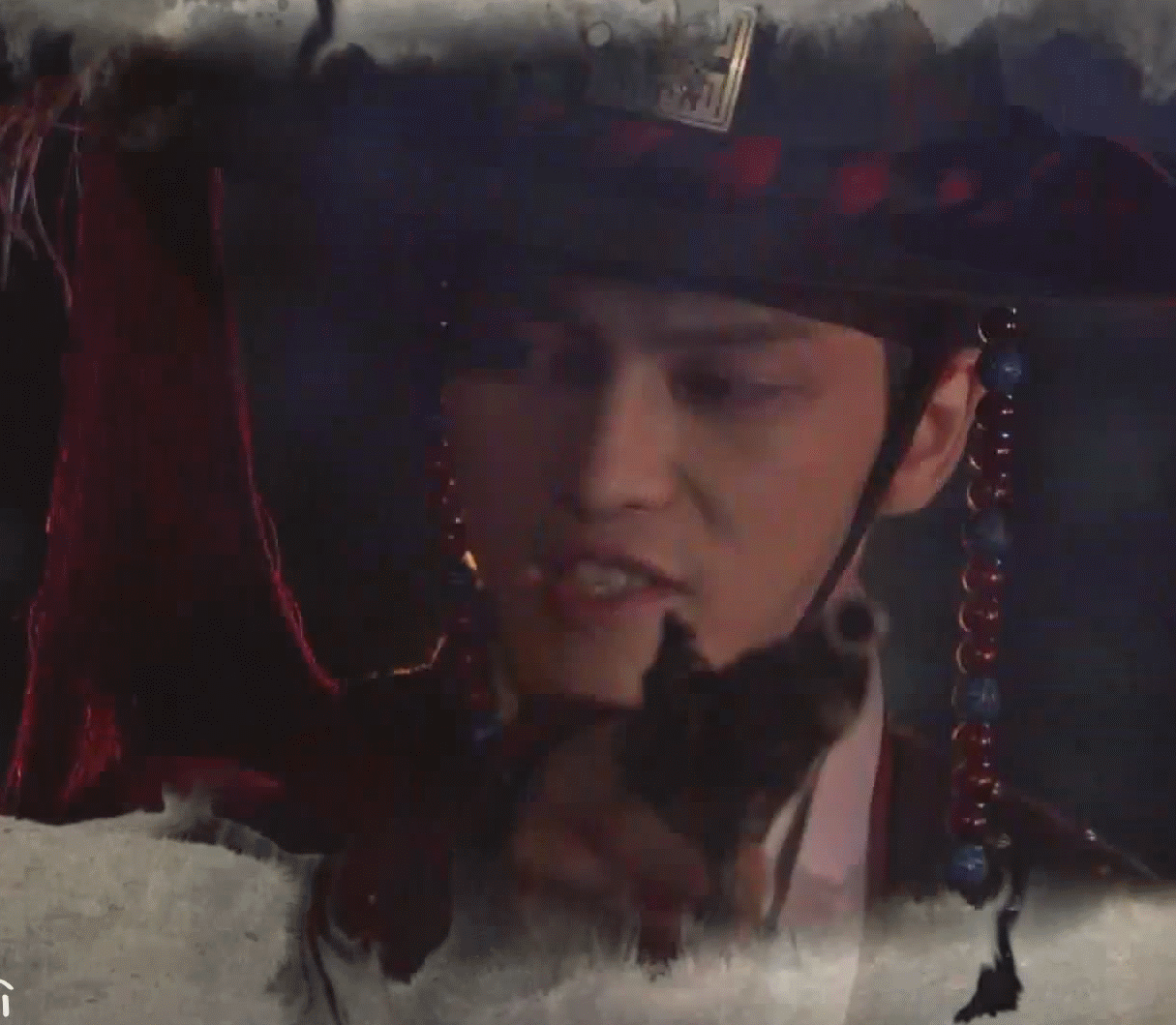 "Man from the Stars" Episode 1 Preview
"Man from the Stars" is the drama following the highly popular drama "The Heirs." Lets enjoy another roller coaster ride together, my friends! <The Annals of the Joseon Dynasty, First Year of King Kwanghae Volume 20, Record on September 25> Reporter 1: The early historical records state that an unfamiliar shape with a reddish light present was reported to the king.Reporter 2: The record states that it could possibly either be a meteorite or a UFO.Chun Song Yi: I'm Chun Song Yi...
SMTown reveals preview of 2014 Season's greeting featuring TVXQ, SJ, Girls' Generation, INFINITE & more
SMTown reveals the teaser video of 2014 Season greeting package.The trailer shows some previews of the 2014 Season greeting of SM artists which include TVXQ, Super Junior, Girls' Generation, SHINee, f(x), EXO and INFINITE.Watch the video below for more details...
Lee Yeon Hee Sports 90s Makeup and Attire for "Miss Korea" in New Preview Stills
Actress Lee Yeon Hee grasps the 90s style through her new look for the upcoming MBC drama "Miss Korea." On December 16, the drama released images of the actress being approached by Lee Sun Kyun's character. The photo reveals the actress sporting hair, makeup, and clothes of the 90s; despite the outdated style, the actress pulls off the old look through her beauty. "Miss Korea" follows the story of a makeup company's efforts to save the company during the struggles of the IMF by trying to make a high school beauty queen in to a Miss Korea...
Tags :
As One
,
bag
,
Dia
,
GaIn
,
Joo
,
JYJ
,
Lee Bum Soo
,
Lee So Yeon
,
Oman
,
Park Min Young
,
Rainbow
,
screenshots
,
Secret
,
Song Seung Hun
,
Synopsis
,
TIME SLIP DR. JIN
,
Time Slip Dr.Jin Recap
,
TOUCH
the romantic and idol season 3 preview
the romantic and idol ep 4 preview
the romantic & idol season 3 preview
the master\s sun ep 13 preview
the masters sun ep13 preview
the masters sun ep 13 preview
the innocent man preview ep 19
the innocent man episode 19 preview
the innocent man episode 17 preview
the innocent man ep 20 preview